Planning for a Confident Retirement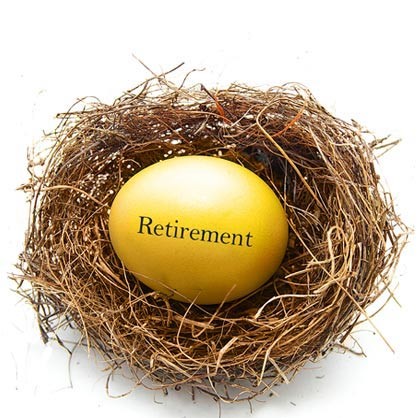 Historically, the financial services industry has been focused on the important task of helping clients accumulate a nest egg of assets for retirement.
However, as you approach retirement, or are already retired, there are significant additional concerns that need your immediate attention.
First and foremost is the increasingly complex challenge of creating a reliable income stream that will last throughout your lifetime - through various market and economic environments - and allow you to maintain your desired standard of living.
Three Retirement Income Challenges:
Sustainable Income -

With unknown longevity, how can you create a lifetime income that lasts as long as you do?
Reliable Income -

How do you create an income that is dependable without taking on unnecessary risks?
Increasing Income -

With today's extremely low interest rates and uncertain financial markets, how can you create an income that will increase over time to keep up with your cost of living?
Transitioning the Focus from Assets to Income
When you retire, your focus naturally shifts from assets to income. The issue no longer is how much money you've accumulated. The issue now becomes how much income can your assets safely generate and how long it will last. The challenge is to determine your income needs and then to intelligently create a sustainable, reliable, and increasing lifetime income to support those needs.
Retirement income planning requires a different way of thinking about managing your assets in retirement. Investment strategies that might have worked well for asset accumulation may not work for lifetime income distribution.
For example, retirement portfolios are particularly sensitive to market losses. During your working years portfolio losses can be made up by additional deposits, which can work to your favor by buying in at lower prices. Also, losses can be potentially made up by allowing enough time for the market to recover.
But when you're retired, you don't have years to wait for the market to come back. You are constantly withdrawing income. Market losses, in addition to regular withdrawals, may force you to take less income to avoid depleting your assets too quickly, which could reduce your standard of living.
"It is important to understand from the very onset how changing risks are primarily what separates retirement income planning from traditional wealth management. Retirees have less capacity for risk as they become more vulnerable to a reduced standard of living when risks manifest. Those entering retirement are crossing the threshold into an entirely foreign way of living." - Wade Pfau, PhD, CFA, Professor of Retirement Income at the American College for Financial Services.
Your Goal - Create Reliable Sources of Lifetime Income
I focus on helping clients work towards developing a sustainable lifetime income strategy, so they can live the retirement lifestyle they envision with confidence.
Planning for income to last for 30-years is extremely complex and complicated, given the risks, variables, and uncertainties that confront retirees.
This is especially true in the post-COVID-19 world where the aftereffects of the crisis may be felt for years.
How well you retire tomorrow, depends on how well you plan today, even with such uncertainties.
I can help you think through these issues, analyze your options, and help determine your most suitable course of action, so that when you're ready to retire, you'll know where you stand on day one.
If you would like to learn how you can create a dependable lifetime retirement income, I can help.
I provide a complimentary 45-minute consultation either by phone, Zoom conference, or in person to help you work towards that goal.
You will also receive a copy of the very informative brochure Planning for Income to Last by Fidelity Investments, which highlights the 5 key risks that today's retirees face in developing a retirement income plan.
Please click HERE to request your complimentary consultation.
LPL Financial and Fidelity Investments are not affiliated
Investing involves risk, including possible loss of principal.