Planning for a Confident Retirement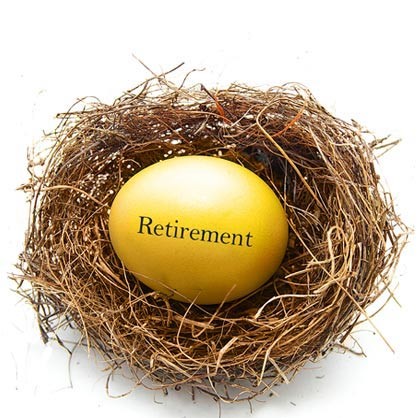 Historically, the financial services industry has been focused on the important task of helping clients accumulate a nest egg of assets for retirement.
However, as you approach retirement, or are already retired, there are significant additional concerns that need your immediate attention.
First and foremost is the increasingly complex challenge of creating a reliable income stream that will last throughout your lifetime - through various market and economic environments - and allow you to maintain your desired standard of living.
With longer lifespans, how do you create an income you can depend on that will last for an unknown period of time?
How do you create enough income to cover your needs today and into the future, given

today's historically low interest rates and financial market uncertainties

?
How do you make sure you don't run out of money in later years?
It's Not "How Much", but "How Long?"
When you retire, the question no longer is "how much" money you've accumulated, but "how long" your money will last.
You need to employ different way of thinking in managing your assets in retirement. Investment strategies that might have worked well for asset accumulation may not work for lifetime income distribution.
For example, retirement portfolios are particularly sensitive to market losses. During your working years portfolio losses can be made up by additional deposits, which can work to your favor by buying in at lower prices. Also, losses can be potentially made up by allowing enough time for the market to recover.
But when you're retired, you don't have years to wait for the market to come back. You are constantly withdrawing income. Market losses, in addition to regular withdrawals, may lead to an unexpected depletion of your portfolio.
Your Goal... Creating Reliable Sources of Lifetime Income
I focus on helping clients work towards developing a durable lifetime income strategy, so they can live the retirement lifestyle they envision with confidence.
Planning for income to last for 30-years is extremely complex and complicated, given the risks, variables, and uncertainties that confront retirees.
This is especially true in the post-COVID world where the ramifications of this crisis may be felt for years.
How well you retire tomorrow, depends on how well you plan today, even with such uncertainties.
I can help you think through these issues, analyze your options, and determine your most suitable course of action, so that when you're ready to retire, you'll know where you stand on day one and all the days to come.
My Offer to You...
Do you know how much income you will need to retire comfortably for the rest of your life?
Would you like to meet with me, at no cost to you, to help you figure that out?
If you would like to request a complimentary 45-minute no-obligation consultation, please click HERE.
"My goal is to help you work towards a fianancially confident retirement."