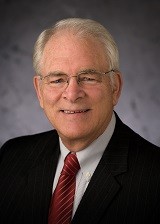 Jeffrey M. Stark, CFP® is an Financial Advisor with LPL Financial. Jeff's office is located in Lafayette, California in San Francisco Bay Area. He is a CERTIFIED FINANCIAL PLANNER™ professional and has been helping clients with money matters for over 35 years, and specializes in retirement planning.
Understanding Your Financial Future
My goal is to help my clients in every aspect of their financial lives, especially working toward a comfortable and secure retirement.
However, securing a comfortable retirement can be like trying solve a complicated jigsaw puzzle with hundreds of interlocking pieces. The goal is to match the picture on the box. But sometimes that picture isn't so clear. Sometimes it's difficult to figure out how all the pieces fit together. That's where retirement planning comes in.
For most people, the three most important questions they need to answer for themselves are:
Can I afford to retire?
Can I maintain my lifestyle?

Will I run out of money?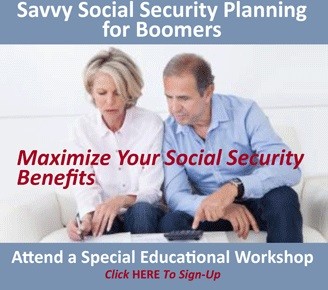 What I Do
I help my clients think through their financial circumstances and assemble the various pieces of their retirement puzzle into a coherent picture and realistic retirement strategy. An important part of that process is asking a lot of questions and listening to understand their concerns, goals, values and priorities.
Who I Serve
I specialize in working with individuals, couples and business owners over the age 50 who are approaching retirement and need a clear picture of their financial future; and those who are about to retire and seek a durable retirement income strategy.
Women
I further specialize in advising women, many of whom are retired or approaching retirement, others are single through divorce or widowhood, and others are career women with families. I understand and appreciate the unique needs and financial challenges women face at various stages in their lives. But life is not static, and neither are the lives of my clients. I am there as a trusted advisor to support their financial success and empowerment through all of life's changing circumstances.
Your Retirement
What does your retirement picture look like? Does it need some clarity? How confident are you that you'll have enough money to last throughout your lifetime?
How well you retire tomorrow, depends on how well you plan today.
Reaching retirement age is inevitable, but how well you live in retirement is in your control.
I can help you think through your plans for retirement and determine your most suitable course of action, so when you're ready to retire, you'll know where you stand on day one and all the days to come.
No matter what stage you are in preparing for retirement, whether you're already retired, approaching retirement, or years away, I can help.
Planning for a comfortable retirement can be puzzling, but it doesn't have to be.
Together, we can work towards making it happen!
I invite you to call or email me if you have any questions about your finances, wish to schedule an appointment, or would like a "Second Opinion". Please click HERE to request a free consultation.
"My Goal is to Help You Grow, Protect, and Sustain the Retirement Lifestyle You Want."
The Women 's Choice Award® by WomensCertified, Inc., is a premier recognition award for advisors who provide quality service to their female clients and support the empowerment of women. The award is based on 17 objective criteria associated with providing quality service to women clients such as credentials, experience and a favorable regulatory history. Financial advisors may have paid a basic program fee to cover the cost of comprehensive review and client survey.
Jeff is proud to be the first advisor in the greater San Francisco Bay Area to earn this recognition. This award affirms Jeff's commitment to extraordinary service in addressing the financial needs of women and their families, including a specialty of servicing women in transition. Jeff was also featured in USA Today as one of the First 100 advisiors nationwide to win this prestigoius designation. Click HERE to see the complete article.
The Five Star Wealth ManagerSM is an award based on 10 objective criteria associated with providing quality services to clients such as credentials, experience, and assets under management among other factors. Wealth managers do not pay a fee to be considered or placed on the final list of 2015 Five Star Wealth Managers.
"The final list of 2015 San Francisco East Bay Five Star Wealth Managers is a select group, representing less than 3 percent of licensed wealth managers in the area." - Diablo Magazine, November 2015
Jeff has earned this distinction for the fourth year in a row and is proud to once again be included in this select group.