Savvy Social Security Planning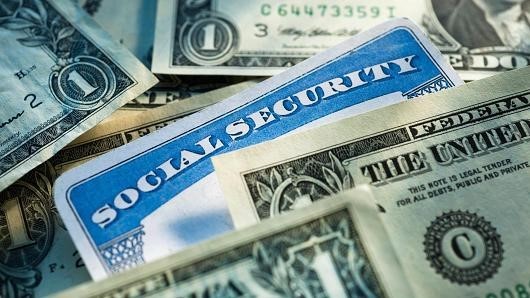 Savvy Social Secuirty Planning For Boomers
When it comes to people's Social Security benefits and how they're determined, most people feel completely in the dark.
Yet, deciding when and how to claim Social Security benefits is one of the most critical decisions you will ever make. Making the right decision can potentially boost lifetime retirement income by tens of thousands of dollars for individuals and even more for married couples. It is a once-in-a-lifetime decision with huge financial consequences and an essential building block to planning a confident retirement.
Making the right choice takes on added importance as a result of increased longevity, disappearing pensions, increasing healthcare costs, historically low interest rates, erratic stock market returns, and other major retirement risks facing retirees.
Divorced and widowed men and women are also confronted with complicated set of rules. Same-sex couples, and families with minor dependent children can all gain for a well-designed claiming strategy. In addition, there are issues such as taxation of benefits, working in retirement, and government pensions that have to be carefully examined.
The Social Security decision is particularly important for women because women generally live longer than men. Consequently, they are more likely to be dependent on Social Security for their financial well-being in their final years than are men, according to Slate. By age 85, about two-thirds of Social Security recipients are women.
The bottom line is that Social Security claiming strategies are very complex. There are very few rules of thumb that apply to everyone. Each case must be analyzed individually and coordinated with the rest of an individual's or couple's financial plan and retirement goals.
You've paid into the system your entire working career. Now it's important to be smart on how you collect the benefits.
The Social Security Administration is the expert on Social Security and the creators of this complex system; however, they are not financial advisors and are not able to provide personalized advice on when and how to take Social Security based on your individual financial circumstances. Therefore, those at or near retirement must educate themselves on Social Security or seek advice from a financial advisor.
My goal is to provide personalized guidance to assist you in analyzing and selecting the most suitable claiming strategy for your goals and circumstances.
If you would like to learn which Social Security strategy could maximize your benefits for your personal financial circumstances, I can help.
I provide a complimentary 45-minute consultation either by phone, Zoom conference, or in person to help you determine your optimal strategy.
You will also receive the helpful Social Security Quick Reference Guide, which provides key Social Security numbers to help you in your planning.
Please click HERE to request your complimentary consultation.